Basic Fertility Treatments
Basic fertility treatments overview
Basic infertility treatments include hormonal medications, changes in lifestyles, intrauterine insemination (IUI) and minimally invasive surgery to correct such problems as uterine fibroids and anatomical abnormalities affecting fertility.
In some cases a basic treatment for either the female or the male partner is enough to help a couple conceive.
When basic treatments fail, the best option is usually in vitro fertilization (IVF).
Factors in choosing basic infertility treatments
Fertility treatment begins once a couple or individual has received a diagnosis of infertility from a reproductive endocrinologist, who is a doctor specializing in the diagnosis and treatment of infertility. The choice of treatment depends on a number of factors including duration of infertility, age, cause of infertility and personal preferences.
Infertility can affect both women and men. According to the American Society for Reproductive Medicine, 25 percent of infertile couples have more than one factor contributing to infertility.
General health and age are usually the biggest factors in fertility, particularly for women. As a woman ages, especially after age 35, her chances of pregnancy diminish. The good news is that for women in their 20s and early 30s, fertility specialists can successfully treat nearly half of all cases of infertility.
While pregnancy success rates are lower for older women, nationally about one-third of women in the 35-40 age range are able to conceive through the more advanced technique of in vitro fertilization (IVF).
Fertility treatments involve considerable time and psychological, physical and financial commitments. After patients read about treatment options below, they should talk to their reproductive endocrinologist about which fertility treatment is right for them.
Basic treatments for female infertility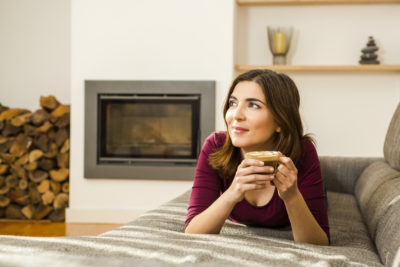 A woman may only need one or two rounds of therapies to restore fertility. In some cases though, several different types of treatment may be needed in order to conceive.
Common basic fertility treatments include:
Ovulation induction – Fertility medications that regulate or induce ovulation are often successful for women who are infertile due to ovulation problems.
Intrauterine insemination (IUI) – For this treatment, a fertility clinic collects, cleans and concentrates healthy sperm, which a fertility doctor injects directly into the uterus. This treatment happens around the time the woman's ovary releases one or more eggs to be fertilized. This type of treatment can be timed with the woman's menstrual cycle and coordinated with fertility medications.
Minor surgery for structural problems – Pelvic health is a very important factor in female fertility. A common cause of infertility is a damaged fallopian tube, which can cause the tube to tighten and prevent fertilization of an egg. A blocked tube can also cause an ectopic pregnancy, in which a fertilized egg cannot reach the uterus. Other structural problems can include ovarian cysts, polycystic ovary syndrome (PCOS) and uterine fibroids. Doctors can treat many of these problems with hysteroscopic or laparoscopic surgery, in which a doctor operates through a very small incision using a lighted scope with a camera on the end.
Basic treatments for male infertility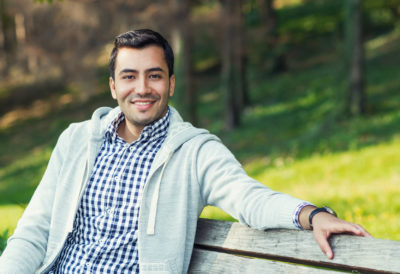 Research has shown that men are a factor in couples' inability to conceive as often as are women. For approximately 40 percent of infertile couples, the male partner is either the sole cause or a contributing cause of infertility.
Basic treatment options for treating male infertility include:
Treatment for sexual dysfunction – Sexual dysfunction is broadly defined as the inability to fully perform and enjoy sexual intercourse. There are three phases of normal sexual function: desire, arousal and sexual climax. A problem with any of these functions may contribute to male infertility. Men can especially feel pressure to perform when they know their female partners are ovulating. In one study, about half the men among couples experiencing infertility suffered from some form of erectile dysfunction (ED). Medication and counseling can often help men with this problem.
Treatment for infections – Infections in the reproductive tract are a common cause of male infertility. These may be the result of the male partner having contracted a sexually transmitted disease or mumps as an adult, sometimes causing scarring or blockage in the reproductive organs. Antibiotics can be effective in infection cases, although it is important to diagnose and treat infection-related problems early to avoid lasting damage. In more extreme cases, surgery is the best option for correcting scarring or blockages interfering with sperm production or ejaculation.
Sperm retrieval – For men who are unable either to produce sperm or to ejaculate, there are several methods for a doctor to retrieve sperm. These various techniques include retrieval through a needle and syringe or a small incision in the testes. The retrieved sperm is then used in combination with IVF.
Hormonal treatments – If high or low levels of certain hormones cause infertility, a doctor can recommend hormone medication.
Lifestyle choices – Poor health habits such as smoking, being overweight and having an unhealthy diet can affect male infertility. Smoking has been linked to low sperm counts and low motility (how well a sperm moves). Being overweight can trigger hormonal imbalances affecting male fertility, and being underweight can lead to decreased sperm count. Low levels of vitamin C and zinc can cause sperm to clump. It's best to maintain a healthy diet with a healthy balance of vitamins.