Loma Linda University Center for Fertility Research
Current research studies
A simple sperm hyperactivation assay of secretome for selecting the best blastocyst for transfer
By Drs. Chan PJ, Orzylowska EM, Corselli J, Bareh G, Jacobson JD
Published research from LLU Center for Fertility
---
2017
LLU Center for Fertility's research shows that because vitamin D3 acts differently on the two types of cells in an embryo, it may not be appropriate as part of infertility treatment.
Learn more about this study
---
2015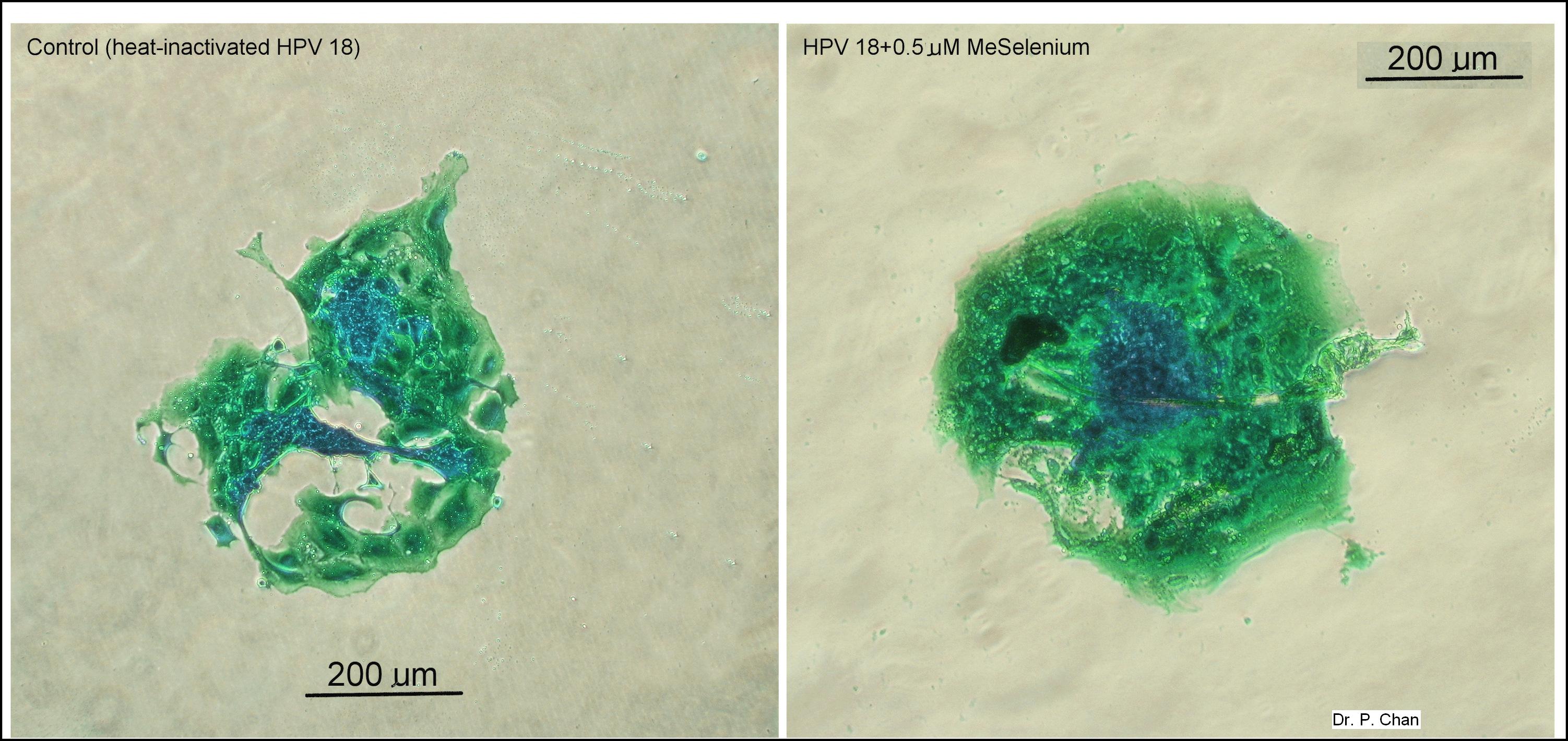 This study focused on antioxidant selenomethionine (SeMet) inhibition of HPV-mediated necrosis. Human papillomaviruses (HPV) are associated with cell cycle arrest. The objectives were to determine HPV-18 effects on embryonic cells and to evaluate SeMet in blocking HPV-18 effects. Fertilized mouse embryos were cultured for 5 days to implanted trophoblasts and exposed to either control medium (group 1), HPV-18 (group 2), combined HPV-18 and 0.5 µM SeMet (group 3), or combined HPV-18 and 5.0 µM SeMet (group 4). After 48 hrs, trophoblast integrity and apoptosis/necrosis were assessed using morphometric and dual-stain fluorescence assays, respectively.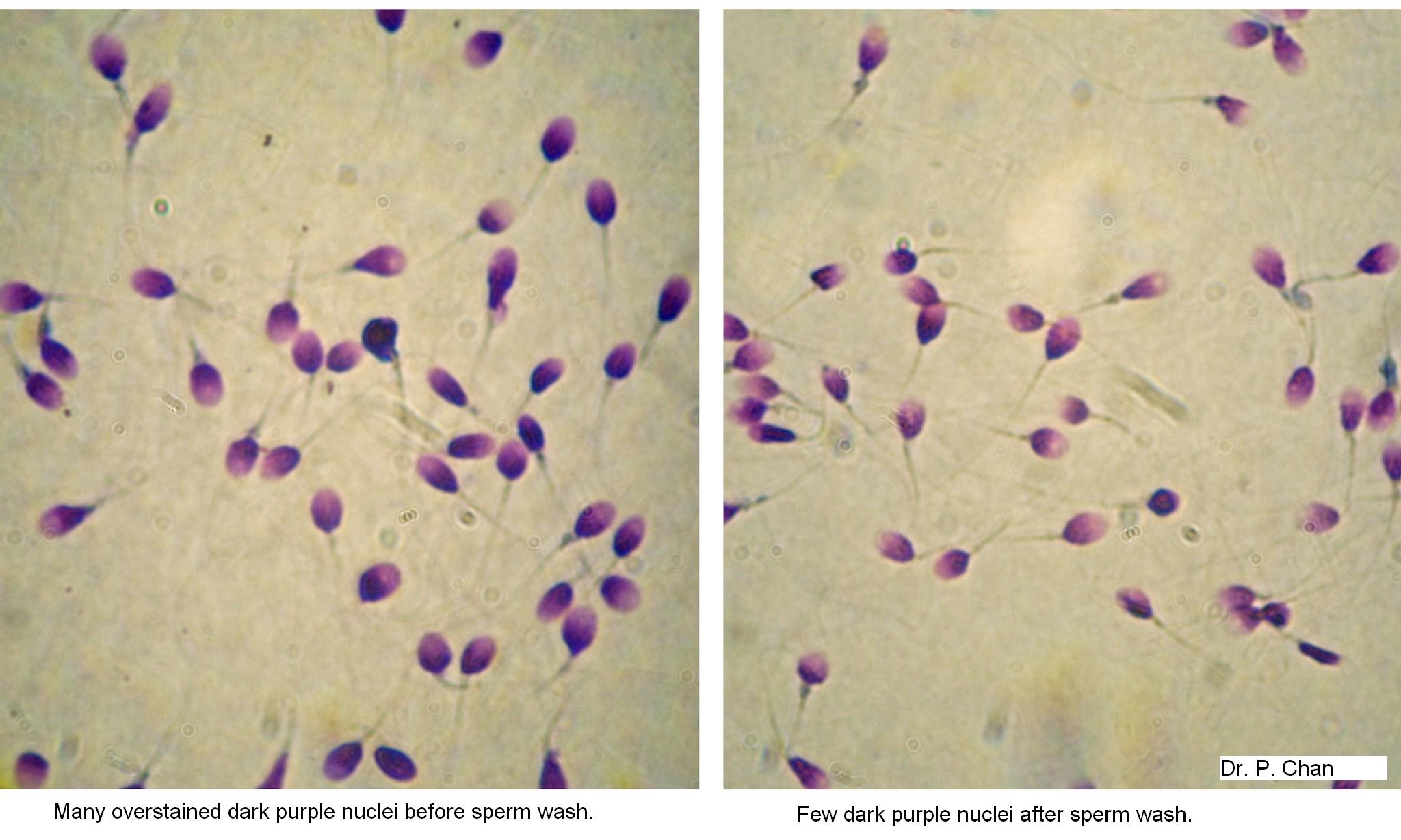 The objective of this study was to correlate intracytoplasmic sperm injection (ICSI) fertilization with chromatin status assessed by the Diff-Quik procedure modified with a one-minute soak step, and to determine the association of chromatin status with in vitro fertilization (IVF) pregnancy. In this retrospective study of 81 IVF patients, gradient-centrifuge washed sperm remaining after ICSI were fixed, stained by Diff-Quik, immersed in water for 1 minute, and analyzed under oil immersion light microscopy. Sperm nuclear coloration (types A-D), strict morphology, fertilization, and pregnancy status were determined.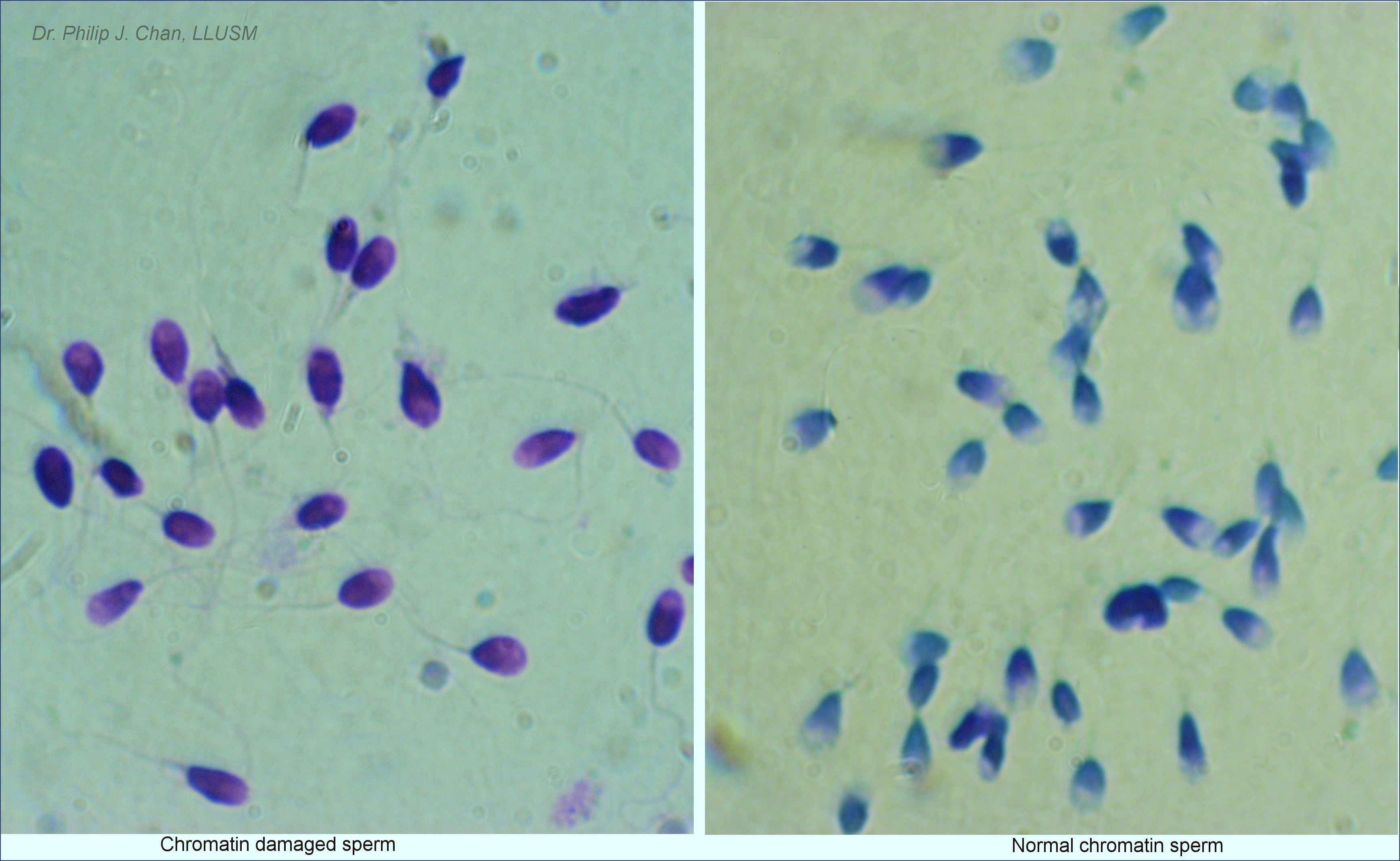 Current methods of analyzing sperm chromatin competency overlook the inner sperm compartment, which is inaccessible to probes and reagents. By breaking the molecular protamine disulfide bridges, the DNA toroids are exposed to integrity analysis. The aim was to develop a simple nuclear toroid test and determine its association with fertilization, pregnancy, and miscarriage.
---
2014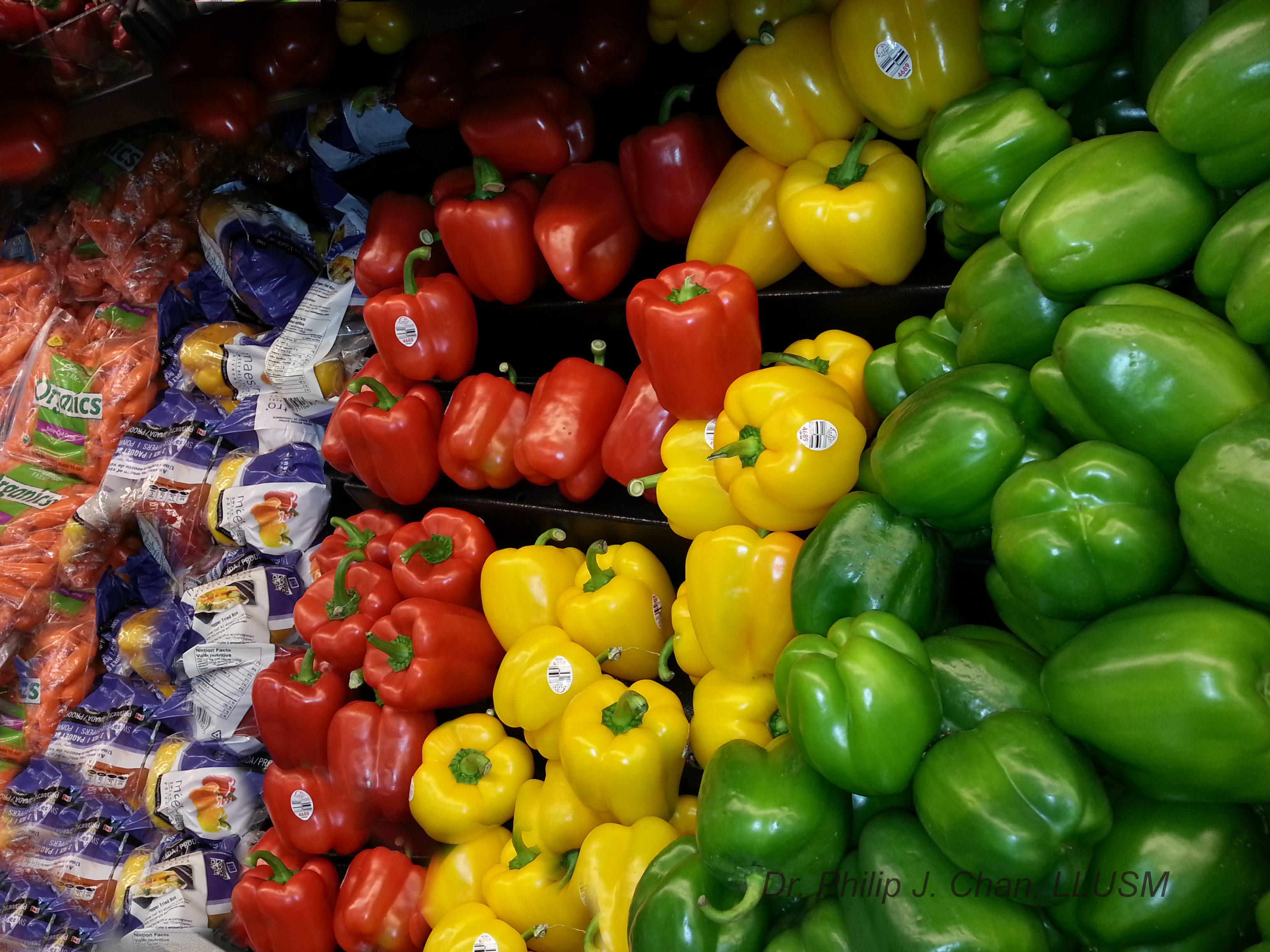 Blue Zone regions identify demographic areas of the world where people have long life spans. This study was conducted in a Blue Zone region where vegetarians consume 3.5 servings of meat substitutes per week. There is a paucity of information on the association between vegetarian diet and male fertility. The premise was that semen parameters were affected by diet. The objective was to compare sperm characteristics of male infertility patients on vegetarian and non-vegetarian diets.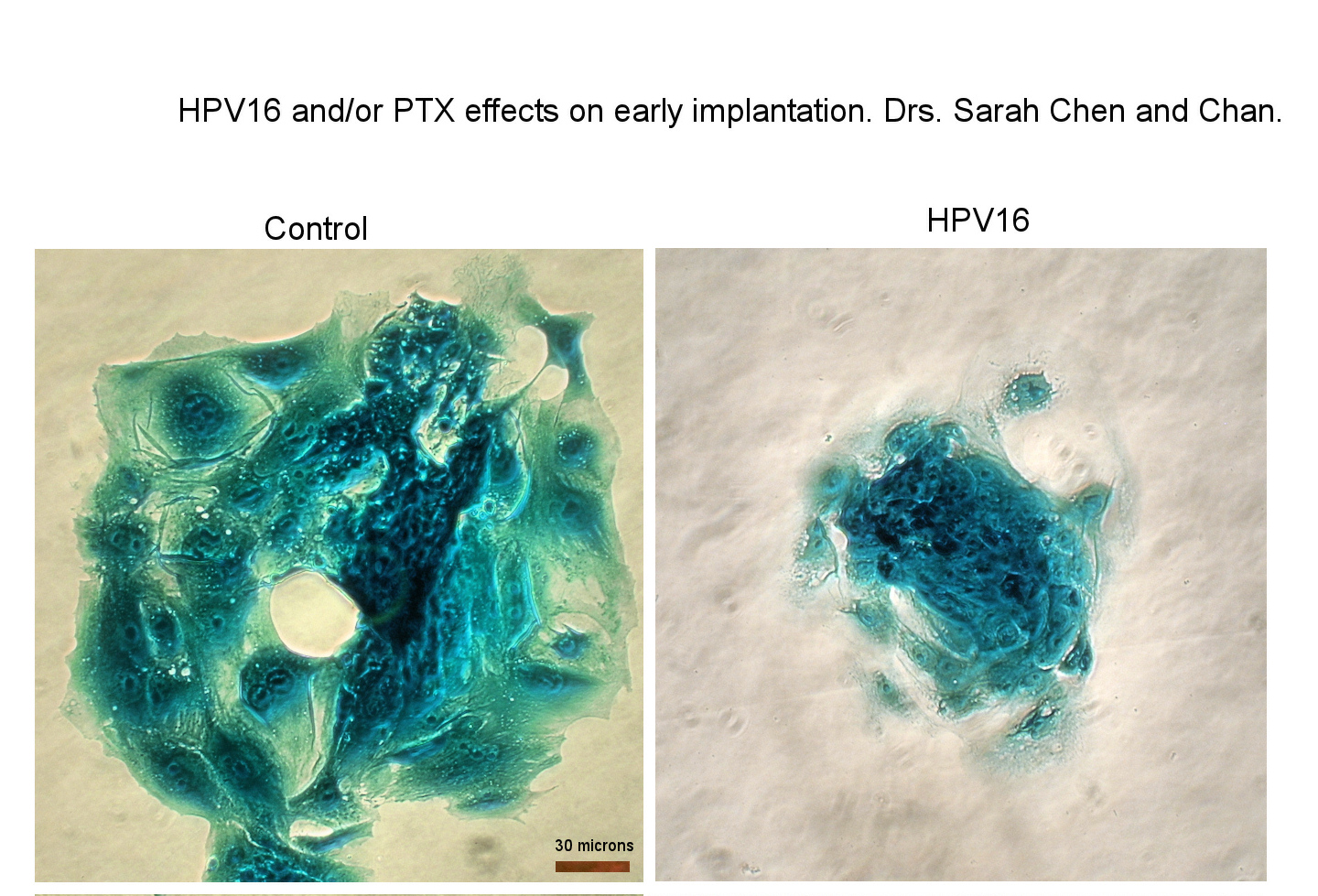 Human papillomaviruses (HPV) have been associated with placental inflammation resulting in high-risk preterm births. The objectives of this research study were to study the effects of HPV-16 exposure cells and evaluate pentoxifylline in preventing the damaging effects of HPV-16.
---
2013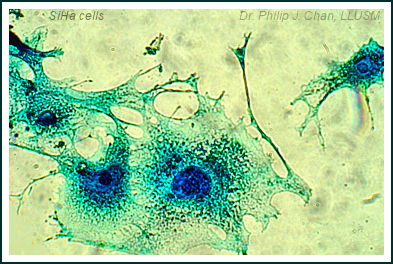 Placentas from miscarriages and pre-term deliveries have a higher prevalence of Human papillomavirus (HPV) compared to placentas from elective abortions and term births. The objective of this study was to determine the effects of HPV-16 on the adhesion and implantation properties of early embryo trophoblasts.
---
2007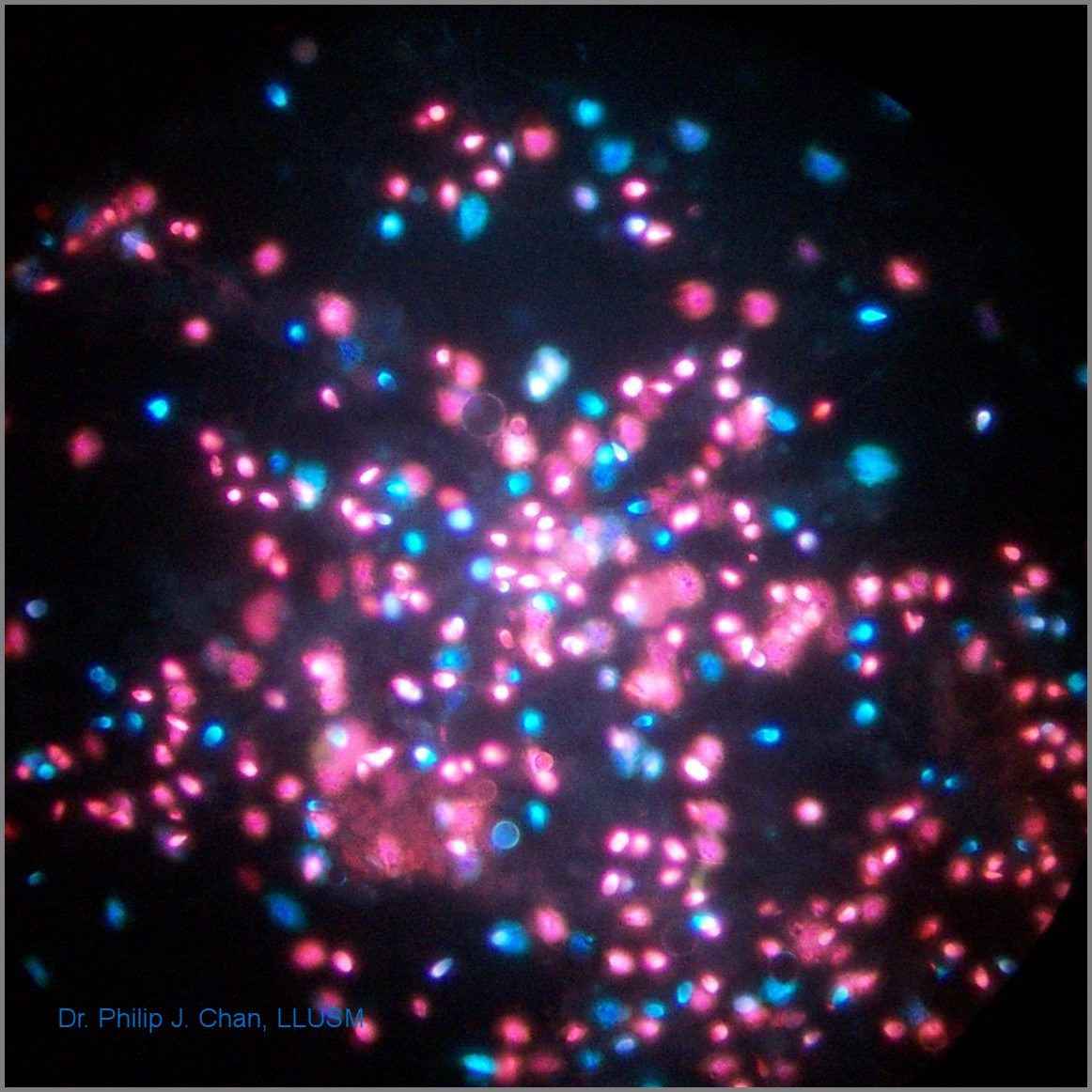 Sperm apoptosis is well characterized but studies on the effect of male age and necrozoospermia are lacking. The objectives of this research were to analyze percentages of apoptotic and necrotic sperm in ejaculates, and to compare the results between younger and older age groups.
---
2006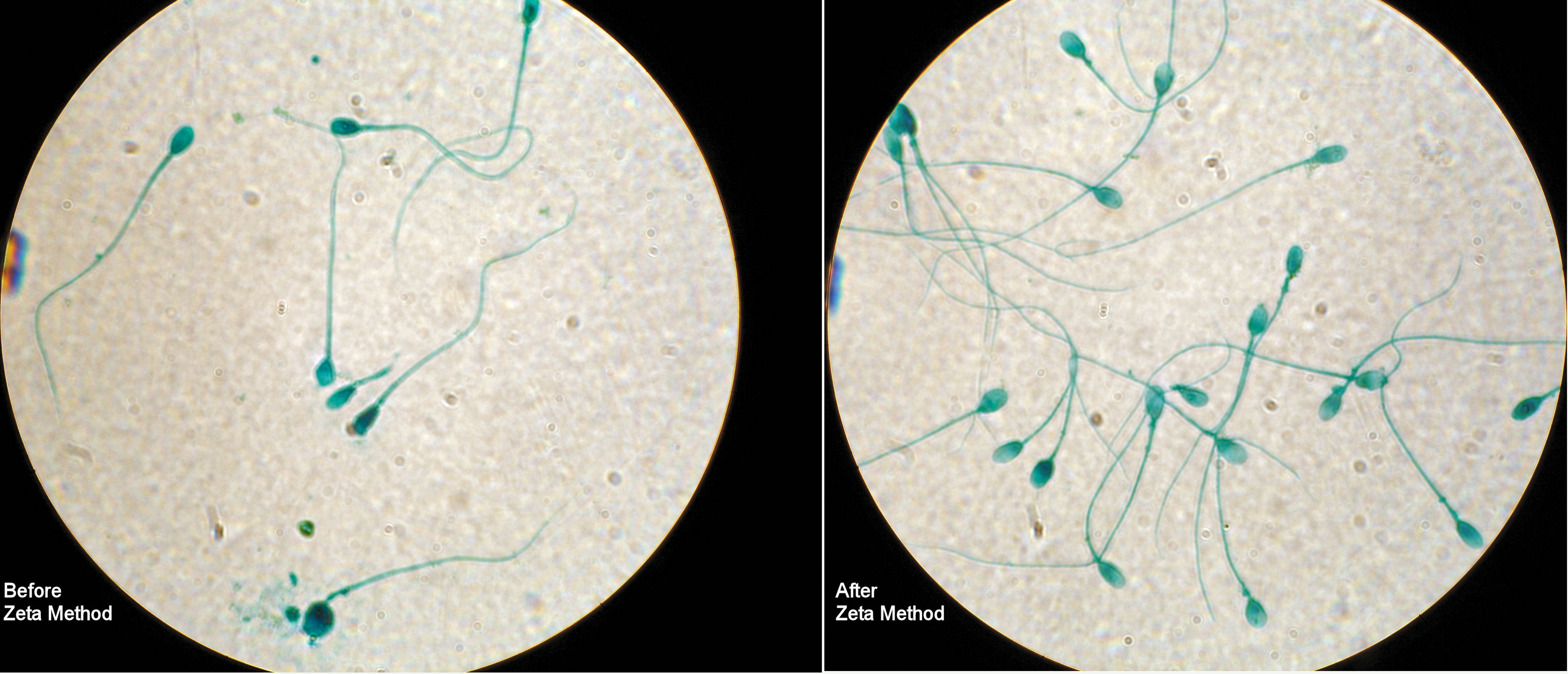 The selection of mature sperm with intact DNA is an important step for assisted reproduction technology (ART) procedures. Immature sperm with protamine deficiency (1–3) injected into oocytes exhibited abnormal unwinding of DNA.
At present, various sperm separation or isolation methods exist to select sperm cells. However, a simple method to select for mature sperm is lacking. The objectives of this research project were to develop a simple zeta potential method for sperm isolation, and to analyze the sperm maturity, morphology, kinematic, and DNA parameters.
---
2005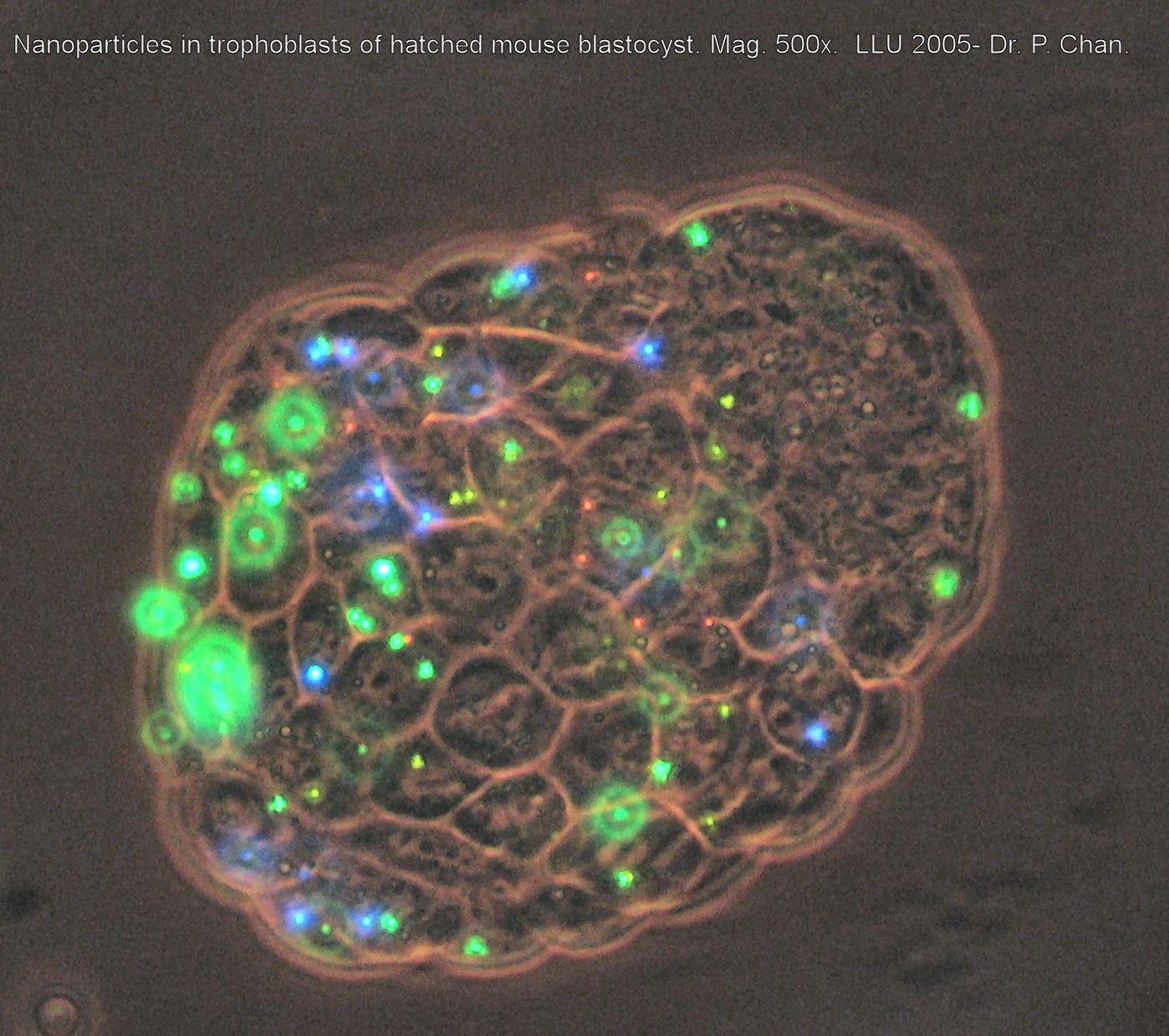 Inhaled or ingested ultrafine nanoparticles and their effects on early pregnancy remain polemic. The objectives of this study were to determine the embryotoxic effects of nanoparticles at the 2-cell stage, and to localize the internalized nanoparticles in the blastocyst.