Audrey was crushed when she found out at age 25 that her fertility clock was already working hard and fast against her.
---
Throughout a woman's reproductive years, she is reminded about her biological clock and that if she waits too long, she might have issues getting pregnant due to age's deteriorating effect on her eggs. These reminders come from her friends, family, pop culture and in TV shows like "The Mindy Project," "Sex and the City" and "30 Rock." Women also hear in the news that others are freezing their eggs to focus on careers and add a little more time to their biological stop watch.
Women tend not to hear that a reduced number of eggs can affect younger couples as well. When Audrey and her husband, Neil, began trying to grow their family, that's exactly what she ran into at age 25.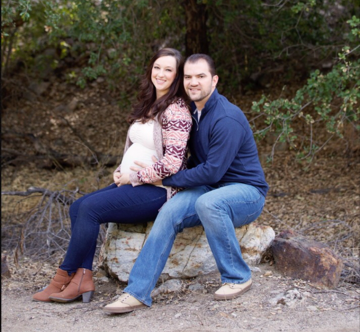 "After a year of trying 'the old fashioned way' with no success, we decided to seek out assistance from a reproductive endocrinologist," says Audrey. "We were young and healthy and couldn't understand what wasn't working."
After a few weeks of various tests, the couple found out that Audrey had diminished ovarian reserve and blocked fallopian tubes. This diagnosis left the couple with in vitro fertilization (IVF) as their only chance for a biological child – and even the likelihood of that was low.
"Coming out of that meeting with our doctor was devastating," says Audrey. "I held it together until we left his office, but crumbled into Neil's arms in the hall. We were terrified of the obstacles lying ahead of us and shocked that we were in this situation."
Racing against her ticking biological clock
The couple wasted no time and made an action plan. They knew IVF was expensive, so Audrey set out to find a job with insurance that would cover it. She was fortunate enough to land a job only weeks after her infertility diagnosis. The couple immediately set up an appointment at Loma Linda University Center for Fertility &IVF (Loma Linda Fertility).
"I have always known about Loma Linda's solid reputation as a medical center and was very excited to have our babies made there," says Audrey. "We wanted an intimate experience given our situation, and I knew that Loma Linda would offer us the best quality care, as well as the personal touch we were looking for. And we were not disappointed!"
Audrey says Dr. Gihan Bareh and the staff were so much more than just medical professional. She and Neil were always greeted with a smile and were made to feel like family.
They began the IVF process, but Audrey was a poor responder, making for a frustrating first few weeks of the cycle. A poor responder is a woman who requires a large dose of stimulation medication and makes a less than an ideal number of eggs.
But the couple never gave up hope because Dr. Bareh was positive about the process succeeding. Audrey was able to produce seven eggs, which is a low number for many women but she and Neil were happy with the outcome.
After the retrieval, the couple impatiently looked forward to a call from Dr. Johannah Corselli over the next few days about possible embryos from the in vitro fertilization.
"I really appreciated that Dr. Corselli would call me herself and really take the time to explain to Neil and me what was going on with our babies."
Surgery first, IVF second
The couple produced two viable embryos that were then frozen for future use. Before implantation, Audrey needed surgery to remove her fallopian tubes. Her fallopian tubes were removed because badly damaged tubes may fill with fluid and lower the IVF success rates.
"I was so grateful to have Dr. Bareh by my side during surgery," says Audrey. "It was very comforting to see her in the operating room before being put under, because I knew that I was in the best hands possible."
After surgery, the couple began a second IVF cycle. They had two embryos from their first cycle but Dr. Bareh wanted to make sure they had the best option for more siblings down the road.
Their second cycle was harder on Audrey's body. Both Drs. Bareh and Corselli were honest about the chances of success being low. But they kept on with the process and were able to create two more viable embryos.
Audrey says that embryo transfer day was easily the most exciting part of the entire process.
"Unfortunately, that cycle failed and we were back at square one. But I am so grateful that we were given the opportunity to transfer those two little embryos. The only part of this world they ever knew was to be with me, hearing the beat of my heart, and I take great comfort in that," says Audrey.
Pregnancy, third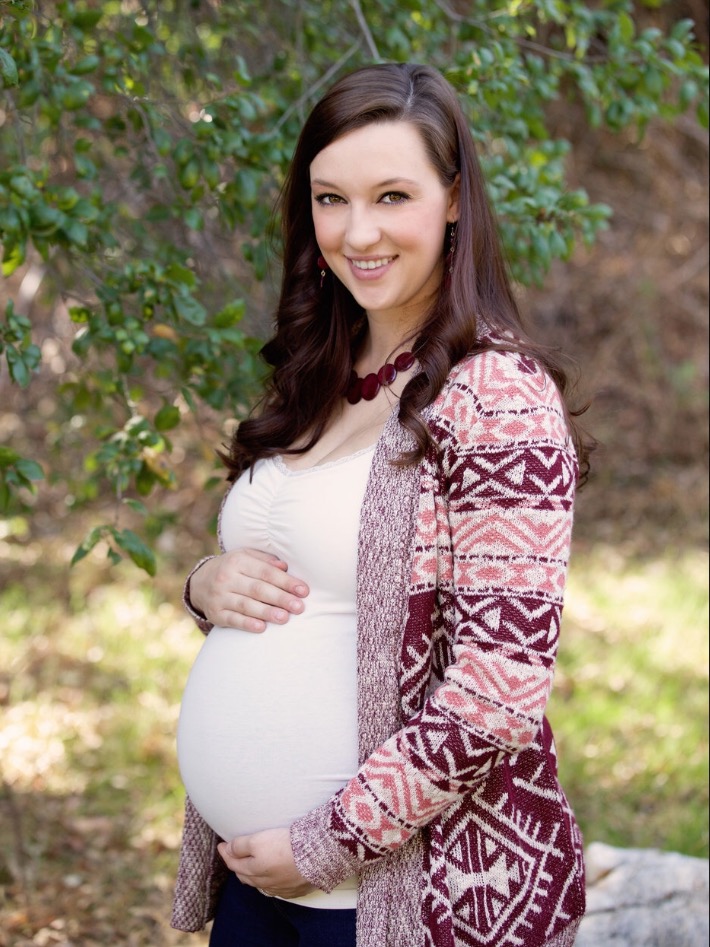 Their third cycle again produced two embryos, giving the couple four to work with. Two embryos were again transferred into Audrey's uterus.
"That transfer resulted in pregnancy, and my husband and I will never forget that phone call from Dr. Bareh to tell us that we were pregnant!" says Audrey. "I had already 'cheated' and taken a home pregnancy test that was positive, but we were very cautious until actually hearing it from our doctor."
She and Neil were crying, and felt that a huge weight was lifted from their shoulders. But they knew they weren't home yet. A few weeks later they went for their first ultrasound since becoming pregnant.
"We were extremely nervous about what we would see, and were just hoping for at least one strong heartbeat on the screen," says Audrey, adding that they were fortunate enough to see two.
The couple, Dr. Bareh and the nurses all hugged and cried as they heard the twin's heartbeats for the first time. Audrey knows she and Neil will never forget that morning.
"All of our hard work had paid off and we had twins on the way! Every procedure, needle, appointment and tear was suddenly totally worth it," she says. "After being told a year before that we might never be able to have kids of our own, we were having two! And we had an entire team of amazingly talented and kind people to thank for that.
"Getting pregnant was a long and trying road, but being pregnant has been an absolute blessing."
Audrey and Neil's Note to the Center for Fertility
Thank you.
There really aren't words to describe just how grateful Neil and I are for everything the LLU staff has done for us, but to put it simply, thank you.
Thank you, Tawn for always greeting us with a smile and making us feel like a family. Thank you for calling us the "fun couple" and for keeping us laughing through this incredibly tough time.
Thank you, Joanna for holding my hand while I cried through the HSG at the very beginning of our IVF journey.
Thank you, Monica for waiting outside the door to hug me as I cried after our failed transfer and for helping me not feel like a crazy lady for calling you all the time.
Thank you, Julie for giving me my injections on the rare occasion that Neil couldn't make it to an appointment and I was afraid to do it myself.
Thank you, Evelyn for just being so excited about our embryos! You've always made us feel so proud of how they were doing simply because of your excitement.
Thank you, Dr. Corselli for making our babies! Thank you for taking such great care of them and for your wealth of knowledge and understanding. Thank you for calling me yourself with each embryo update and answering all of my questions. Thank you for remaining optimistic despite our circumstances and for helping us stay motivated. The fact that you believed we could do it made us believe it too.
And thank you, Dr. Bareh for everything. Thank you for our children. Without you none of this would be possible. Thank you for taking our situation and figuring out exactly what my body needed to produce some great quality eggs. Thank you for never making me feel like a lost cause and for staying hopeful throughout this adventure.
Thank you for praying for us, laughing with us and crying with us. I wish there was a phrase stronger than "thank you," just so I could save it for you. We'll never be able to thank you enough. Thank you for making me a mommy and Neil a daddy. We weren't sure anyone would be able to do that for us, but you did, so… thank you!
And to everyone else who we maybe don't know by name but has been working behind the scenes to make our dreams of parenthood into reality, thank you! They say it takes a village to raise a child but sometimes, it would seem, it takes a village to make one (or two!) as well.
Thank you all,
Neil and Audrey
"The fun couple"
They've Arrived!
Meet the latest additions to Audrey and Neil's family.