Krista and her husband, Jarrod, both had factors contributing to infertility. After patiently and persistently pursuing treatment, they are now expecting twins.
---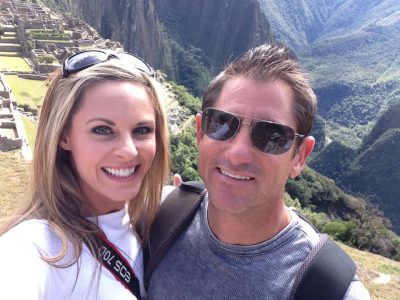 Like many young married couples, Krista and her husband, Jarrod, had always planned on having children. What they had not planned on was navigating a number of obstacles and detours on the road to getting pregnant. When Krista first began to suspect that there might be a medical issue preventing her from conceiving, she visited her primary care physician as well as an OB-GYN.
"I was prescribed progesterone and chlomiphene," recalls Krista. Those are oral medications that help the body produce reproductive hormones. "They did some blood work to see how my body was responding, and the results were not encouraging. I was immediately referred to Dr. Gihan Bareh at Loma Linda University Center for Fertility."   
Krista and Jarrod visited Loma Linda in hopes of getting to the bottom of their fertility challenges. "I was diagnosed with diminished ovarian reserve and anovulation, and we also learned that my husband has low sperm count and low motility," says Krista.
This meant that Krista and Jarrod had two factors working against them in their pursuit of a family. Diminished ovarian reserve is when a woman's ovaries contain few eggs or eggs of lower quality, and low sperm count and motility is when a man has few sperm cells and their ability to swim is compromised. Krista remembers the frustration and bewilderment that accompanied their diagnosis.
"It took a while for it all to really sink in. Honestly, it was painful. On my second appointment it really hit how bad off we were," she recalls. "This is something your body is supposed to do naturally!"
Krista and Jarrod discussed the possibility of using a sperm donor, but they weren't quite ready to go down that road. They first wanted to explore some of the more advanced treatment options, and they ultimately made the decision to try intrauterine insemination (IUI).
Support through the process
Though the emotions that accompanied the diagnoses were difficult, Krista and Jarrod found comfort and support from Dr. Bareh and the staff at Loma Linda.
"She's amazing," says Krista. "She has a happy and calming demeanor, and really gives you all the time and attention that you need, despite the fact that they are busy. And it's not just Dr. Bareh – from Deanna at check-in to all of the nurses to Dr. Corselli in the lab working her magic. The whole team gave us hope."
Krista and her husband tried two rounds of IUI treatment and one round of timed intercourse with medication. Jarrod began taking hormonal medication to address male factor infertility. "People may not anticipate that their husbands might have to take medication as well," says Krista.
These treatments unfortunately failed to yield results, so the next option they decided on was in vitro fertilization (IVF) in conjunction with embryo freezing. "I just took it one step at a time with Dr. Bareh," Krista says. "She assured us that there were always more options available. She gave us hope."
Embryo freezing is a common procedure performed when couples decide to use IVF, as it allows embryos that aren't immediately transferred to be preserved for future use. Krista and Jarrod had three rounds of IVF. The first was unsuccessful, but the second led to a pregnancy. Unfortunately, that pregnancy failed. This was a painful and trying event for Krista and her husband.
Krista explains, "to not only deal with the loss of your child but to realize you have to start all over again is so difficult." But in the midst of the discouragement, they did not lose hope. With the embryos created during their second round of IVF (assisted by ICSI), they'd been able to freeze three embryos. In round three, they transferred two of them and Krista became pregnant with twins.
A bright future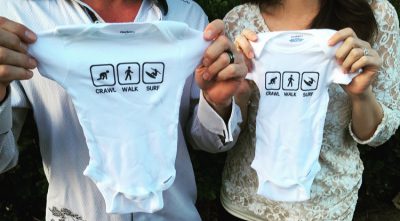 Recently, Krista and Jarrod excitedly announced that they are expecting twins. She urges couples considering fertility treatment to find encouragement in her story and the stories of others who've faced similar obstacles.
"Each case is so unique and each treatment plan truly is different for each person," she says. "Be encouraged by what you read, but remember that you can't compare your treatment plan directly to someone else's. We relied on the care and expertise of the doctors and the staff."
Today, Krista and Jarrod are eagerly awaiting their next ultrasound appointment with their OB-GYN. She says they hope to find out the gender of the twins during that appointment, and they can't wait to meet their two little ones.
The journey that Krista and Jarrod had to overcome was long and tough but thanks to the team at Loma Linda University Center for Fertility and IVF, they now get to experience a new journey with twins.
---
They've Arrived!
At just a few weeks old, the twins stopped by to pay Dr. Corselli and Dr. Bareh a visit.