Christina had so many questions during her fertility journey, but the question of which fertility clinic to go was not one of them.
---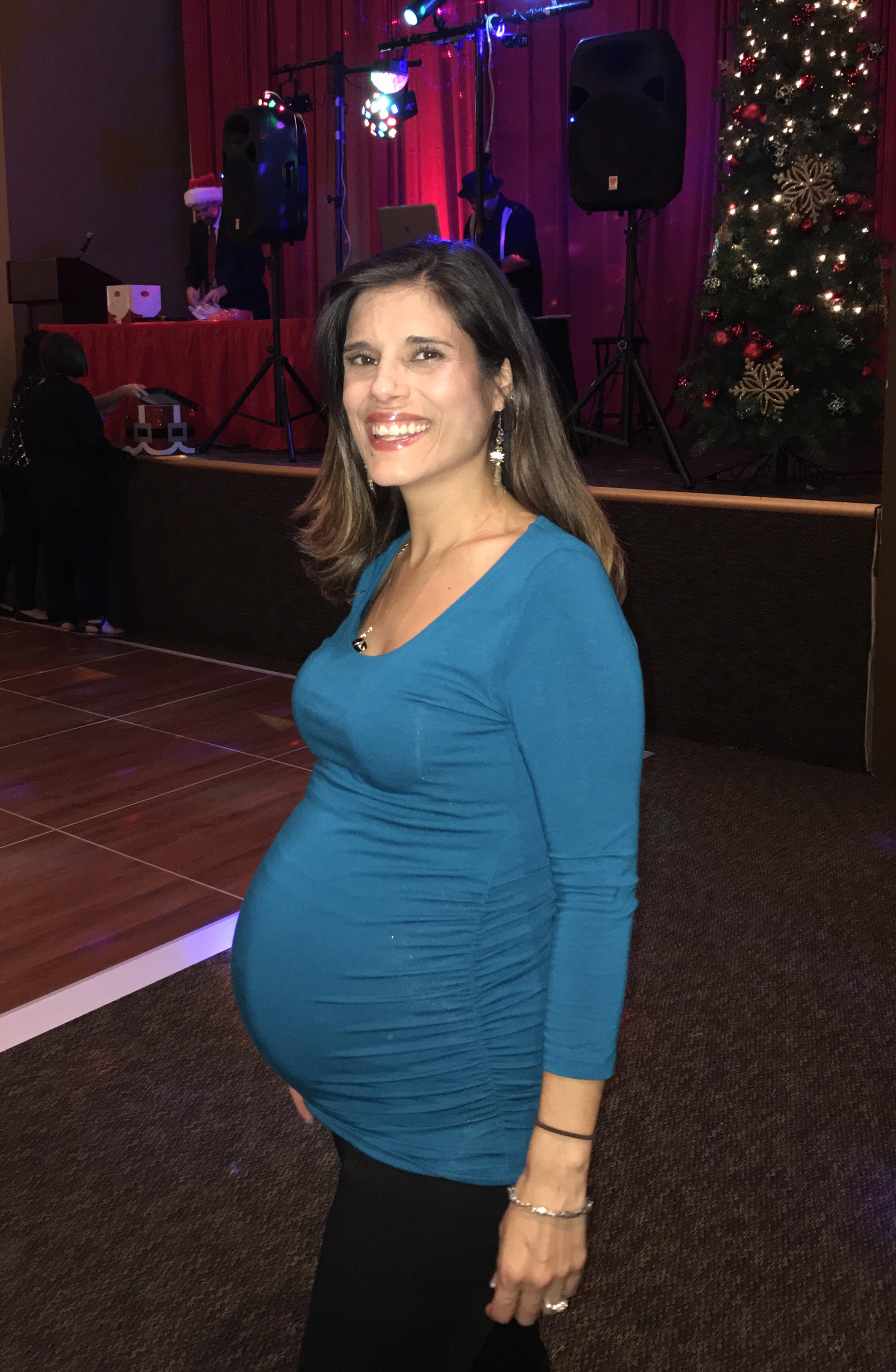 When Christina and her husband, Dan, first started talking about having children, they had to clear a hurdle at the very start. Dan had had a vasectomy 11 years ago. He underwent a vasectomy reversal and the couple began trying to conceive. After a year without any luck, the couple decided to look at their options, including the prospect of fertility treatment.
"We were sad but we had prepared ourselves that the vasectomy reversal might not work," says Christina. Vasectomy reversals work best if they are done within nine years of the original procedure. Since it had been 11 years since Dan had his vasectomy, they knew it was not a guarantee.
Christina's OB-GYN practices at Loma Linda University and had her take the fertility pills Clomid and letrozole. When that did not work, she recommended the couple go to Loma Linda University Center for Fertility & IVF (Loma Linda Fertility). That is where they met Dr. Gihan Bareh.
"Dr. Bareh is really great." Christina says, "I am a really nervous person by trait, and she was really supportive every step of the way."
Is IVF the right fertility treatment?
The couple learned their fertility treatment options, including intrauterine insemination (IUI)/artificial insemination(AI), in vitro fertilization (IVF) or intracytoplasmic sperm injections (ICSI). Together they asked many questions and decided that IVF would provide their greatest chance of getting pregnant.
Christina began with ovarian stimulation by taking fertility medicine to increase the number of eggs that develop during her menstrual cycle. The increased eggs are desirable in an IVF cycle because all eggs will not fertilize and become embryos. Having extra eggs increases the chances of one becoming an embryo and resulting in pregnancy.
Their questions continued while she was taking so many medications. "We wanted to confirm we were doing everything right ­- and there were lots of pills and injections," says Christina.
The IVF cycle was unsuccessful because Dan's sperm count was zero. The lab completed multiple tests and found that there would be no way for Dan to fertilize the egg. Dr. Bareh informed the couple that for Christina to get pregnant they would need to use donor sperm.
Do we need third-party fertility treatment?
The couple waited a month and then began the process again with ovarian stimulation, this time planning to use donor sperm. But first, Dr. Johannah Corselli, lab director at Loma Linda Fertility, asked Dan to give one more sample as a last ditch effort to have a child with both parents' DNA.
After some convincing, Dan supplied another sample and he had a few viable sperm. The couple considered it a miracle.
Then there was the wait to see if Dan's sperm would fertilize any of Christina's eggs. After 24 hours, the couple got a call that they had 10 embryos, all fertilized with Dan's sperm.
Two weeks later Christina was implanted with two embryos. Only one took and developed further, but she is now pregnant with her first child.
"It took us some time to get to this point, we had to get to the place where we were okay with a sperm donor," says Christina of that fertility treatment option. "With luck, hope and Loma Linda Fertility we were able to conceive a child with our own DNA."
"For every follow-up appointment, I came in with what felt like a million questions," says Christina. "Dr. Bareh and the whole LLUCFF team answered every one of them and never made me feel rushed."
In the first 13 weeks of her pregnancy Christina had a hematoma, which caused very heavy bleeding. A hematoma is the blood accumulating between the chorion fold between the uterus and placenta.
Why are questions so important to a fertility patient?
"I was very scared with the amount of bleeding," shares Christina. Every time she called the practice, the response would always be the same.
"Dr. Bareh always told me to come in if I was ever worried or concerned and she would be there to help us. It was great to have that support."
And it was not only Dr. Bareh but the whole team that helped out whenever Christina needed it. Nurses Julie and Monica, along with the rest of the nurses, were very patient and caring, whether it was answering the after-hours phone line or seeing them during an appointment. The compassion of the team continued to the front desk staff: One time Deanna even helped Christina by calling Dan when she could not get hold of him on her own.
Now that Christina is back with her OB-GYN she knows she still has the support from Dr. Bareh and her whole team. "She still calls me once a month to check on me and the baby. Wow! That is not something a typical doctor does," says Christina.
Having access to Dr. Bareh and her team made the difference in easing Christina's mind.
"There is really no one else to go to for my fertility questions," explains Christina. "Dr. Bareh and her team were our go-to for all needed answers."
At the beginning, Christina would go online and Google what she was looking for but ended up finding inconsistent information.
"It was all too conflicting, and every site would give me different answers. I just wanted to hear it straight."
That is exactly what the Loma Linda Fertility team was able to provide these soon-to-be parents. (It's going to be a baby girl.)
---
Meet Isabella
Christina & Dan's new baby girl has arrived!